Their Football is Our Football Now
This isn't another soccer piece begging you, as an American, to give football a chance. This isn't a soccer piece passive aggressively belittling you because you think football is intrinsically un-American or even worse, European. This will not be a soccer piece that tries to convince you that all of the stereotypes about football players diving or football games being low scoring snoozefests aren't actually true. This will be a short piece and to the point which can be summarized thusly:
"Their football is our football now".
Earlier this year, NBC Sports Network bought the rights to present English Premier League (EPL) football to the United States. It was a massive investment and by most accounts, their bid blew away all competitive bids by a wide margin. It's safe to say that NBC Sports Network are all in with their coverage of the Premier League and Americans will actually have better TV coverage of the English Premier League than the English themselves! It's true! NBC Sports Network are to show every EPL game this season. Something that most Brits do not have the privilege to enjoy!
There have been a lot of articles recently trying to help newcomers to the Premier League pick a team. There have been articles in which EPL teams are compared to NBA, MLB and NFL franchises. This is not one of those articles.
I would love to help an interested person find a team to follow. Heck, I'd love to convince you to follow the team I unwaveringly support (COME ON YOU SPURS!). But that's really not the point. Their football is our football now and your team support should come organically through watching games.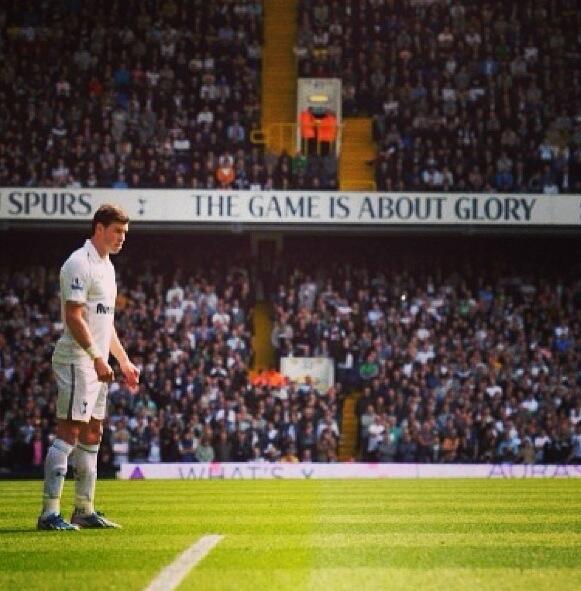 I can only recommend that you give it a shot and watch a few games. Whether you tend to gravitate towards the gold standard team (Manchester United), a team trying to re-claim it's former glory (Liverpool), a team known for punching way above it's weight (Everton), a team with a legacy of brute force (Stoke), the trendy metropolitan team (Chelsea) or a team that tease on the cusp of elite play every year but have a tendency to fall short (my beloved Tottenham Hotspur), there are teams for everyone. But no one should tell you what you'd like.
Why wait for mid year 2014 to watch the World Cup? English football is now American football and it's going to be so prominent on sports networks that there's no reason not to watch! Top flight soccer is no longer the exclusive property of Europe. Their football is Wisconsin sports now. Their football is Texas sports now. Their football is Georgia sports now.
The first game of the new English Premier League season kicks off tomorrow (Saturday, August 17th) with Liverpool hosting Stoke City tomorrow morning and with multiple other games to follow. Give it a shot. I'll be watching. And you'd be surprised how many of your friends are watching too!
Their football is our football now.