But What if They Suck?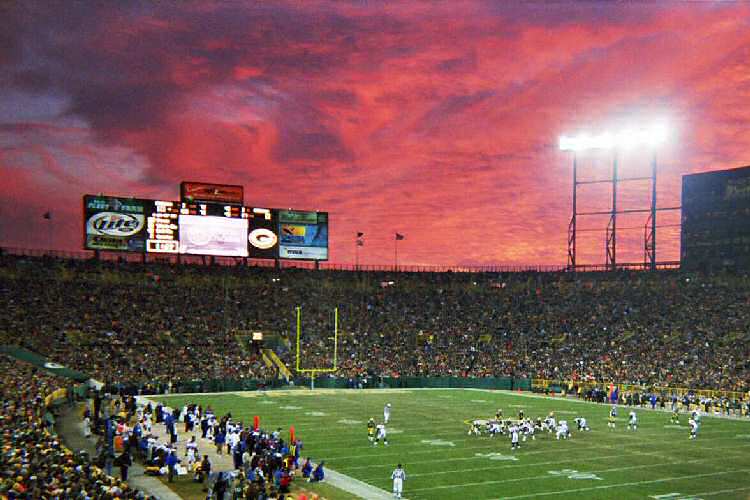 An underrated movie, Fanboys . A group of friends set out on a cross-country road trip to fulfill their cancer-stricken friend's dying wish. Growing up, the faction of self-described nerds have lived and breathed Star Wars. They attempt a break in at George Lucas's pad in order to see the first copy of Star Wars: Episode 1 - Phantom Menace months before it is set to hit theaters. Long story short, they reach their destination but ponder 1 question just moments before the opening scene.
2010 is already a banner year for Green Bay. Peter King , Chris Mortensen,  Dan Patrick  and seemingly half the country has picked Green Bay to reach if not win the Superbowl. Expectations are as high as they have ever been in the past twenty years, save for maybe '96-97.
But…what…if…they…suck? What if our expectations are unwarranted? What if they end up 5-11 instead of the oft predicted 11-5? How will Packer Nation deal? Will we survive? Mutiny? Abandonment?
The kool-aid is fresh, it's chilled and there has been plenty to go around. Green Bay has few holes, and praise is being rained down on Aaron Rodgers as if he's the second coming of Bre…eh hem, Bart Starr. I happen to think he is, but that still doesn't shake the, 'what if they fail' feeling. What if the hype is merely a smoke screen? 
It's NFL-Sunday-Week-1-Eve. Of course the nerves are bristling. I liken it to Christmas Eve (but better), the day of starting school or a new job, waiting on health or test results, or even earlier days of competing in middle/high school sports. It's an intoxicating anxiousness and nervous excitement. 
The fact of the matter is, Green Bay fans are married to their team regardless of this season's results. For better or for worse, for richer or poorer, in sickness (L's, injuries) and in health (Superbowl XXXI, NFC North titles). We aren't going anywhere.
It's a beautiful time of the year. Fall colors, cooler weather, and (omg, omg, omg!) the NFL is back. As Vince Vaughn from Wedding Crashers would put it , "Wedding season," but better. It's football season! Green Bay could abuse the NFC North, end up 12-4 and make a deep playoff run. Or, everything could go terribly wrong and the opposite could take place.
Green Bay Packer fans (literally) bleed Green and Gold. Moods, productivity, work ethic and even marriages depend on that win-loss column. Week to week, we hang by a thread. Still, there is no question if losing does become a trend in 2010, fans will not leave. We may take Mike McCarthy and certain players to task, lay heavy blame or swear off fanhood altogether, but Packer fans will fill the stands and stay glued to their television whether they are 6-2 or a dreadful 2-6.
It's called devotion, and it's what being a Packer fan is all about.
Sunday, Sept. 12th. Every hope, every expectation, every prediction and utterance of "this is the year" will be put to the test at 3:15PM on Sunday, Sept. 12th. It's finally time to set aside all outside stress, worry or money issues. It's time to live vicariously through the play of the Green Bay Packers.  Per Lloyd Christmas, "Saddle up partner." Saddle up and strap in, because it's going to be a jocular, mind-numbing and captivating roller coaster ride. 
Apparently cheesy quotes have become a pattern, so why not let Cozmo Kramer kick off the 2010 NFL season.
"Giddy up!"  (Video included)